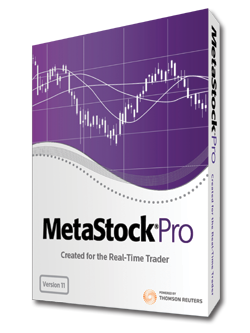 MetaStock Professional is specifically designed for real-time traders. For those who use intra-day data to transact in real-time throughout their trading day. Whether you're just beginning, part-time or highly experienced trader, MetaStock offers every tool you need to succeed.
The software contains powerful analysis tools to help you make informed decisions about what to buy & sell and when to place the trade. It's reliability will give you confidence knowing you're making the right decisions to maximize your returns. MetaStock comes with many ready-to-go trading solutions that are reliable and easy to use. And if you want to modify or change up those strategies to suit your particular trading style, MetaStock allows you to do that, too!
MetaStock and QuoteCenter
MetaStock Professional is powered by the incredible QuoteCenter Real-Time Data and News package. More than a simple data feed, QuoteCenter fuses the information, tools and analytics you need into a single desktop space – customized to the way you like to work. You can use the many pre-defined screens, like the "equity trader" screen, or easily customize your desktop to view the content you use most often. MetaStock Pro is also available in an eSignal version (eSignal version does not include the MetaStock Fundamental Analyzer).
Whether you trade stocks, bonds, mutual funds, futures, commodities, FOREX, or indices, you can rest assured that MetaStock Professional has the tools you need for superior market analysis and trading success. What's more, 84% of our customers have reported they've achieved success using the MetaStock software!
Buy Metastock Professional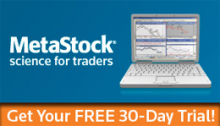 MetaStock Professional can be purchased outright (one time charge), subscribed to on its own, or subscribed to along with QuoteCenter data. Today, you can secure a special $400 exclusive discount through our special link below.