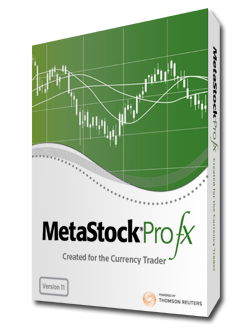 If you're a Forex trading looking for the best trading platform, MetaStock Pro FX is perfect for you! It's been especially designed for traders who focus on the foreign exchange market—where the world's currencies are traded. FOREX is one of the hottest instruments to trade because of its high liquidity and volatility. Some of the benefits of the FOREX market include:
Metastock Forex Trading
The FX market is open 24 hours a day! Just think about the possibilities you have when you're trading a market that never sleeps. A 24 hour market offers the ultimate convenience—whether you trade full or part-time, or casually.
Commission Free Trading
FX brokers do not typically charge a commission or transaction fee to trade currencies online or over the phone. This is desirable to both high and low volume traders because you'll keep more of your profits instead of handing them over to a broker.
Liquid Market
The Metastock Forex Market is extremely large and volatile, thus making it extremely liquid. You are never "stuck" in a trade because you can instantaneously buy & sell with just the click of a mouse.
Leverage
In Forex trading, a small margin deposit can control a much larger total contract value. This kind of leverage gives you the ability to make more profits without needing an equally large account balance.
Whether you're an experienced, active trader or just learning how to trade the FOREX market, MetaStock Pro FX will help you along your journey to success. The software contains powerful analysis tools to help you make informed decisions about which currencies to buy & sell and when to place those trades.
MetaStock Forex is powered by the QuoteCenter real-time data platform—giving you access to accurate and timely FOREX quotes from over 800 contributing banks. No other FX data providers offer the breadth and accuracy that QuoteCenter does.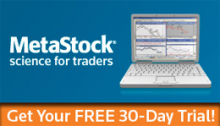 MetaStock Forex can be purchased for a one time charge, subscribed to alone or in conjunction with QuoteCenter FX data. Make sure you order today to receive a special $200 discount when you purchase the full version. Click the link below!